WELCOME TO THE THOMAS FAMILY WEBSITE
---
WINTER IN INDIANA--
SNOW AND COLD
January 17, 2018
It's been cold and snowy so far this year. We've had a number of days so far that have had below zero temperatures, including a -9.8 the first week of the month. We've had several accumulation snowfalls, and one ice event...all in less than three weeks. I'm tired of winter.
Here's the view out our front window this afternoon.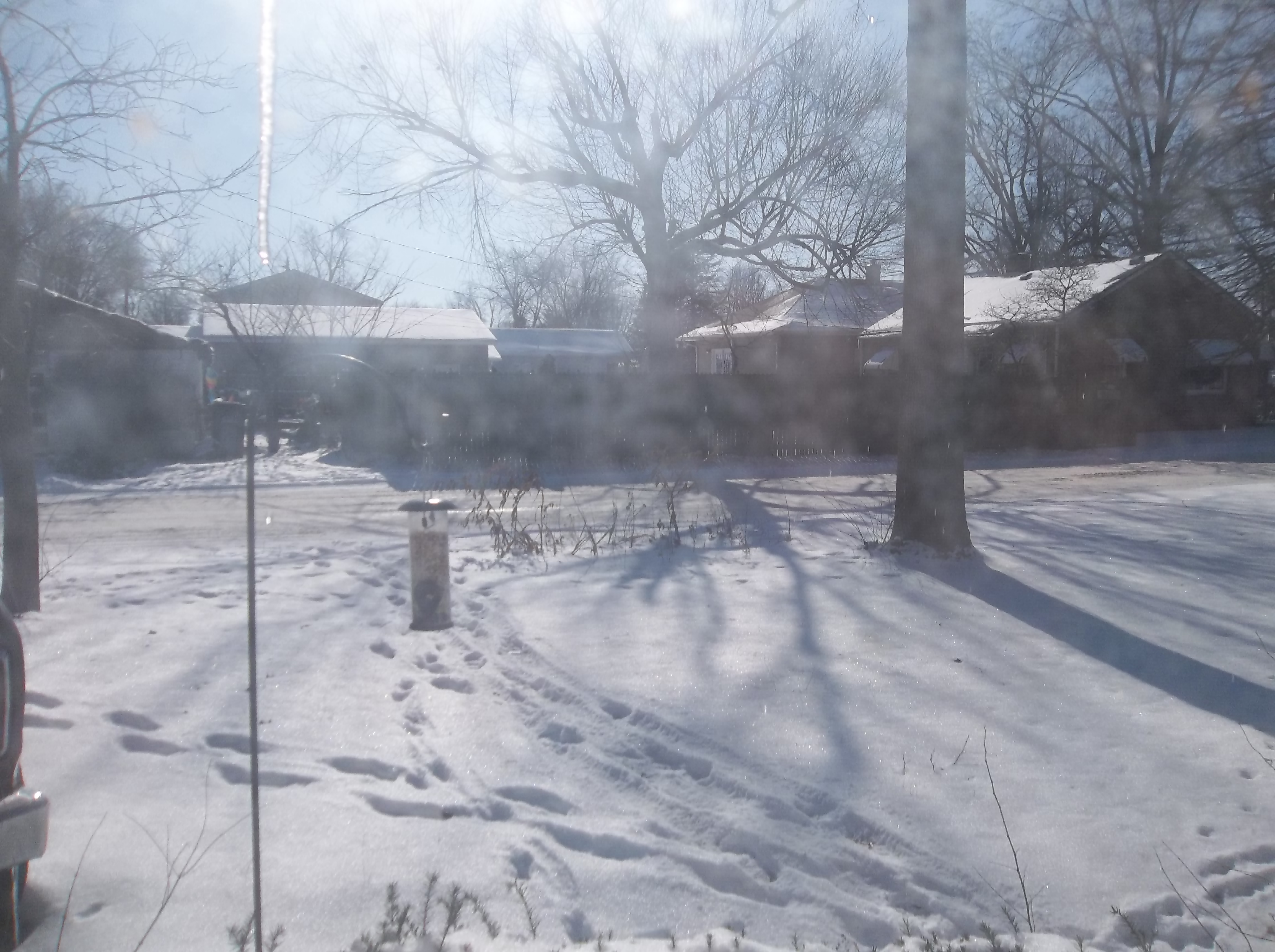 ---
MEET OUR PETS
Updated 1/17/2018
I did a little re-design of the pets page, and got pictures of all of them posted, and updated a couple of others. I also updated information on several of our pets. Check out all of our pets our Critters Page.
---
I FINALLY GOT AROUND TO UPDATING OUR SITE!!!
April 20, 2017
I think the last time I updated the page was during the summer of 2012 when it was so blasted hot. Obviously a lot has changed since then. It's just Ellie, Robin and I again. We still live at the same house in Terre Haute, still have the same phone number, still the same email address.
I am out of work at the moment. I left Baeslers last month, mostly because they did not have enough work for me to do. I spend a week working on a crew at one of the cemeteries here in Terre Haute, but what was listed as grass cutting turned out to be weed eating, and that is all it was. I was told AFTER I started that only the full time union people actually do the mowing. I am not a landscaper, and I simply could not get the hang of doing the job they way they wanted it. I was told by the crew that "....you suck at weed eating." As if I needed to be told that. Had I known all I would be doing was using a weed eater I never would have applied or accepted the position. Now I wait, going on two weeks now, for the Indiana DWD to determine if I can continue to receive UI benefits. If they decide not then I will fight it as I believe the employer misrepresented the job. So if anyone knows of a job that Dave might want please let me know.
---
About a year and a half ago we stopped going to the contemporary Christian churches here in Terre Haute. There are a variety of reasons why, but the bottom line is that Jesus has to be present. Worship is not about the pastor, the worship leader, the band, the elders, the congregation, the music, how close we can come to what we hear on the radio...it's about Jesus. There was just no Jesus in what was happening in the churches. And it was not just here in Terre Haute. Last year when we were in Manhattan I found, to my horror, that our former church had a service that was even more produced, more scripted than in Terre Haute. It simply did not feel like worship. So we started attending St. Stephens Episcopal Church here in Terre Haute. We were made very welcome, and I am now singing with the choir, and enjoying that very much. I do miss playing keys, bass and guitar, and singing in the bands, but I don't miss the empty feeling that I got from those churches.
---
Thank you for visiting our web page. Please check back as I hope to change the content more often.
Dave & Ellie, Robin